Regular price
Sale price
£4.99 GBP
Unit price
per
Sale
Sold out
Try out StopTopps for yourself. Keep these in your back pocket or handbag so you're ready anytime, anywhere!

10 self-adhesive StopTopps foil lids. Our drink covers are food and hygiene approved, and will fit securely on glassware, bottles, cans, and any other drinking vessels with up to a 100mm diameter. These anti-drink spiking protective covers are ideal for bars, pubs, clubs and venues to help safeguard people against spiking. The drink covers are easy to use and help protect your drink from being tampered with. Our drink protectors also include a QR code which links to spiking safety information.
Price includes VAT, shipping calculated at checkout.
For larger orders of StopTopps for commercial organisations, Universities, County Councils, Police Forces, Community Safety Partnerships, BIDs please contact orders@stoptopps.com
Shipping

Shipping: UK only. All orders will be delivered within 7 days of purchase.
Disclaimer & Product Info

Disclaimer: Never leave your drink unattended. This product is NOT intended to replace responsible drink supervision. This product CANNOT guarantee your safety.

The foils are made from small (100mm) sheets of aluminium foil, through which you can insert a straw for easy drinking. The foils have food and hygiene approved glue on the underside so they stick securely on the top of any drinking vessel. This makes it difficult for anything to be added to your drink without your knowledge.

This product is made of aluminium foil - please ensure your safety when removing  and recycle in a eco-friendly manner.
How to use

1. Peel off a StopTopp.
2. Place over the top of your glass/bottle/can.
3. Fold the sides over the edge of the glass/bottle/can.
4. Push a straw through the pre cut slip in the top.
5. Enjoy your drink.
6. Once finished, remove the StopTopp (Be careful the edges can be sharp) and recycle the foil if possible.
Share
View full details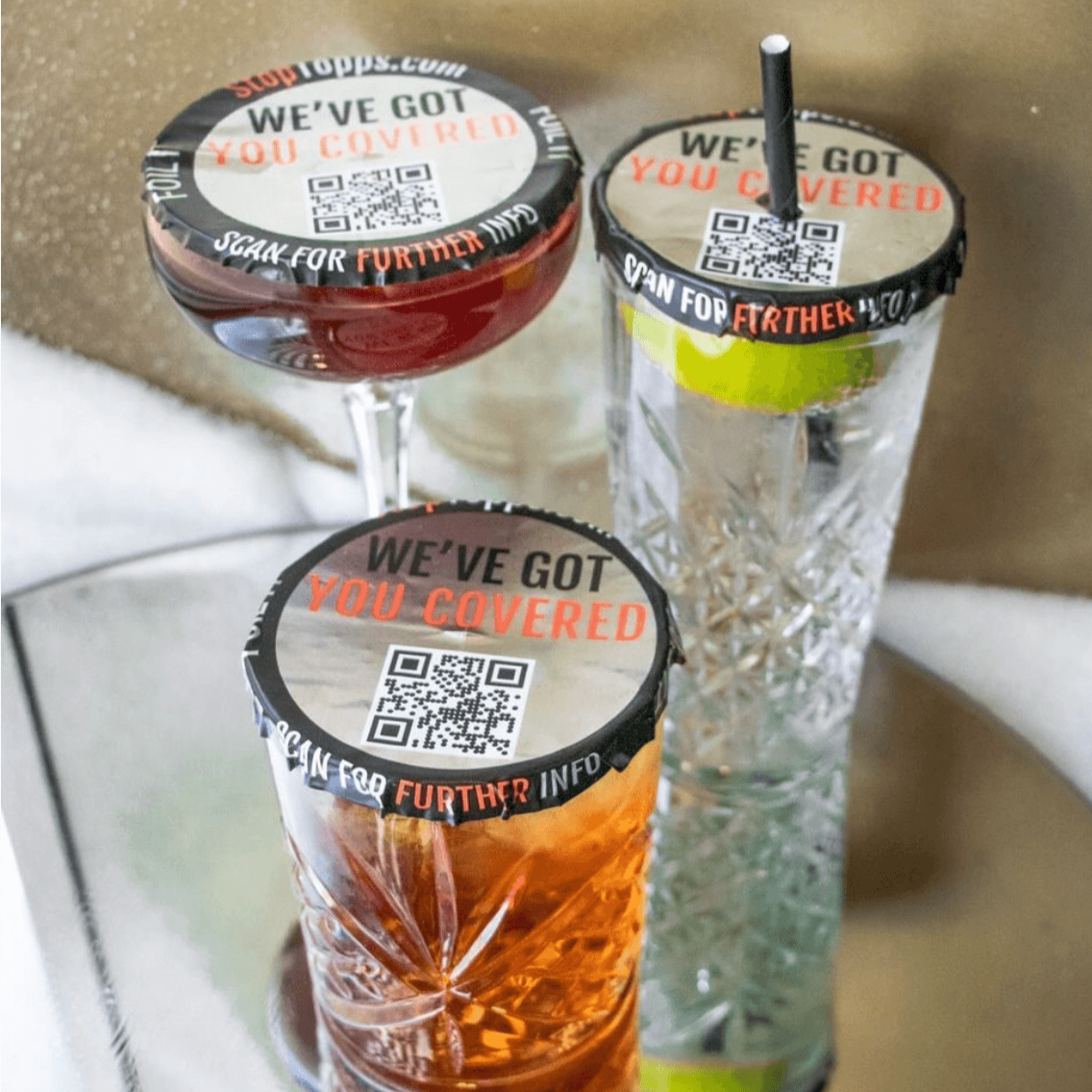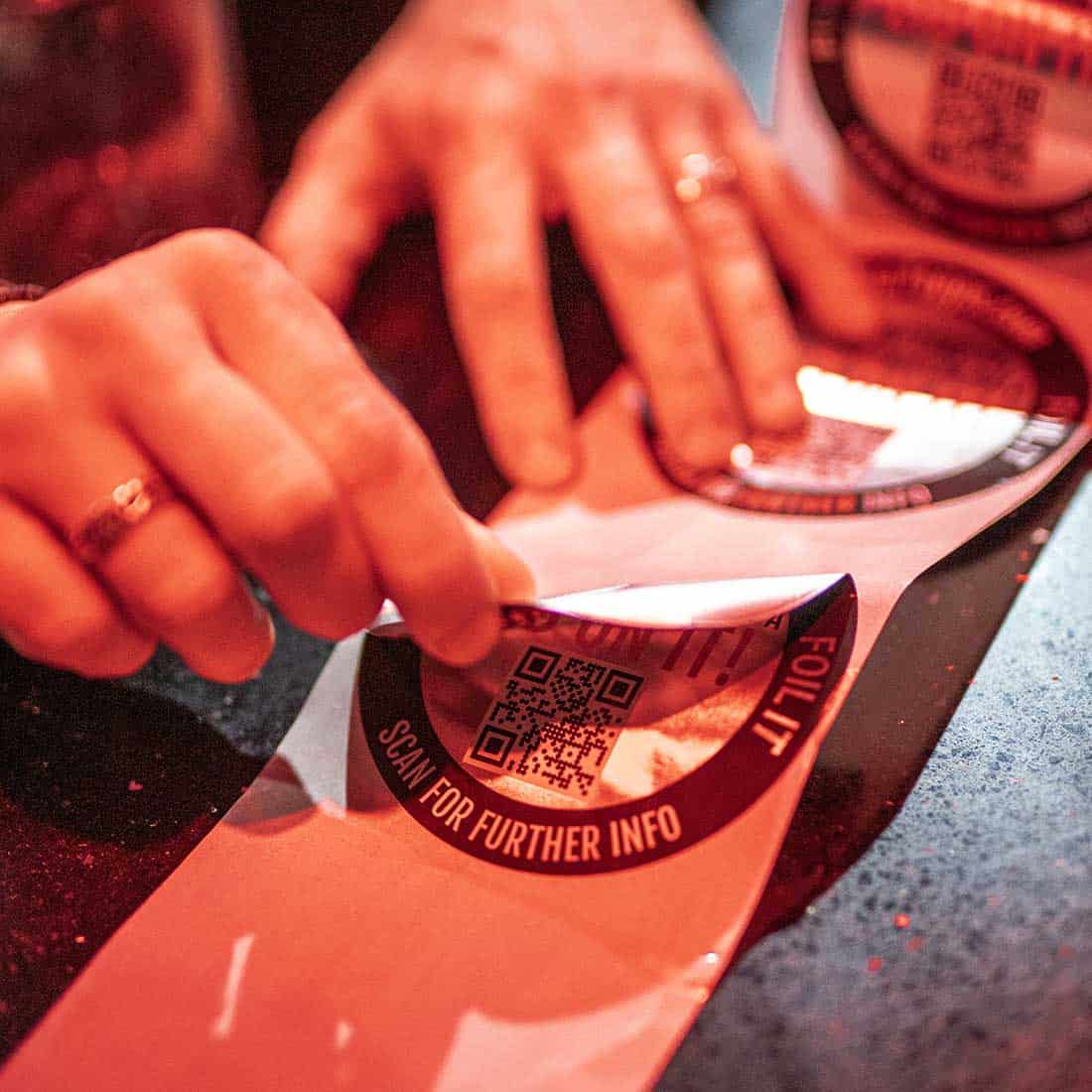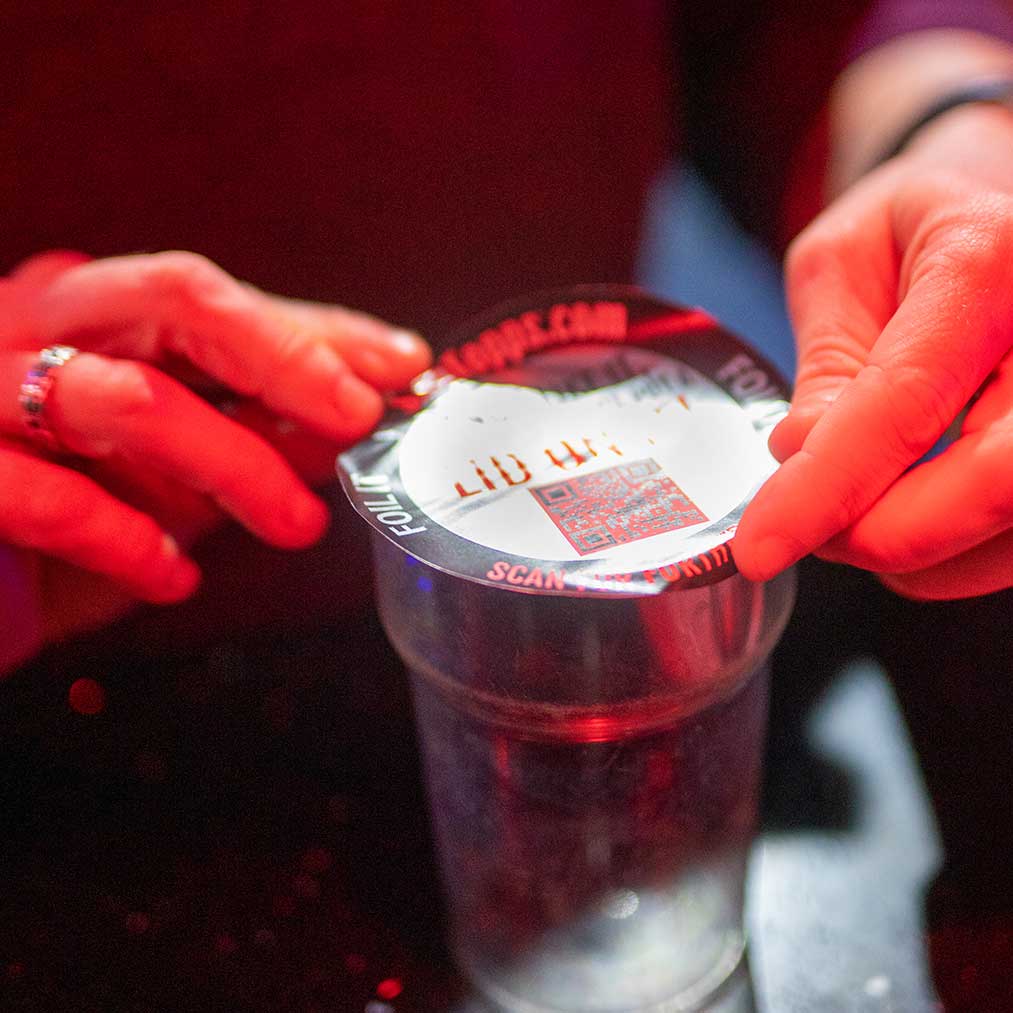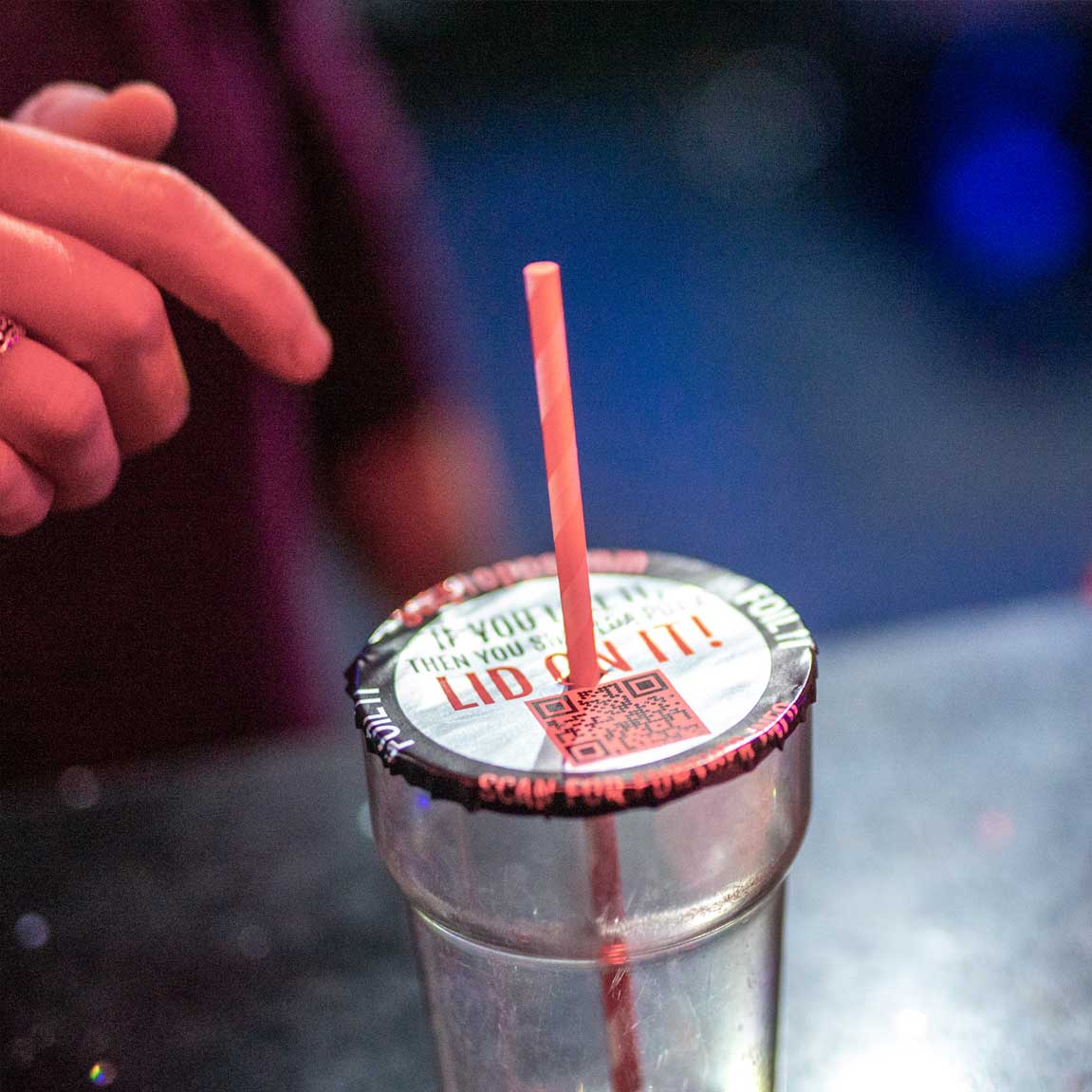 WE'VE GOT YOU COVERED!
StopTopps are versatile drink-protectors that have been designed to deter drink spikers. They are suitable for any drinking vessel commonly found in pubs and clubs, including cans, bottles and glasses.
STAMP OUT SPIKING

StopTopps are a product of Safeguarding on Spiking, that has been established to tackle the increasing incidents of drink spiking across the globe. It was founded by a team with professional experience in areas such as alcohol awareness workshops and the welfare of young people.

Spiking comes in many forms. We exist to highlight the dangers of spiking, and offer effective and practical solutions to keep you and your friends safe in pubs, clubs, parties, festivals and beyond. For every StopTopps purchase, we make a donation to Stamp Out Spiking, enabling them to raise more awareness on this issue.

Drink Spiking in the UK

We all know someone who has had their drink spiked. Thankfully, most cases of drink spiking don't end tragically... but they can: rape, robbery or even death are all reported outcomes, so the consequences can be utterly devastating. With your help, we aim to stamp out drink spiking in the UK.

We offer resources and solutions that will help people to stay safe until drink spiking is no more. Our range of StopTopps lids and foils are designed to deter anyone from adding alcohol or drugs to your drink without your consent.